Recommend Millie's obituary to your friends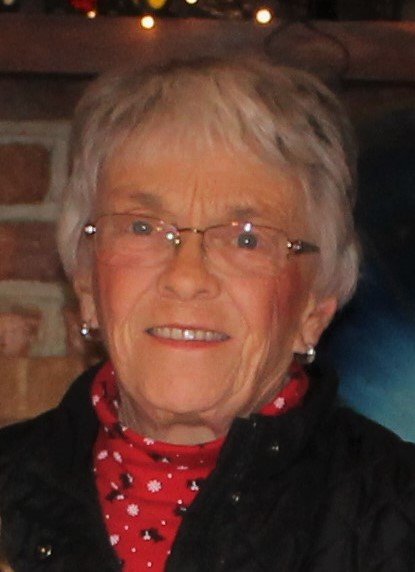 Obituary of Millie Burgess
Please share a memory of Millie to include in a keepsake book for family and friends.
My first and best girlfriend, my mom, died on April 10, 2021 in the loving arms of her son Scott and with her husband of 61 years by her side. Mildred Ann Young Burgess is her given name but of course Millie is how most of you know her. She was born December 16, 1941 in Macomb, Illinois to the parents of Tresler and Mildred Ailene Marrs Young. After a storied courtship, she married Don Burgess of Aledo, Illinois in 1960 and it was then their life together began in Rock Island, Illinois. While married and raising two young sons, Millie completed her teaching degree at Augustana College. After the birth of her third child, Millie's historied career as a kindergarten teacher began in Matherville, Illinois and would continue after the young family's move to Girard in 1972. To countless people, she was known as Mrs. Burgess and she held many roles in the school system. These roles ranged from numerous volunteer positions, substitute teacher, teacher aide, to finally, her coveted position of kindergarten teacher. Teaching was her passion. One of her favorite activities to do were "cooking units" where she taught students many skills in one venture; and "students could learn virtually all subjects by learning how to scramble an egg." However, her true reasoning for this activity was "to teach children survival skills for the present and the future." She felt play was an immeasurable marker of learning and spent countless Saturdays scouring garage sales for classroom toys. Upon her retirement in 2000, she said would work as a substitute if she were "bored or broke" and she was neither. However, Millie continued to be involved in the school system and reported monthly the school board news for the local paper. Millie loved sports and she loved all things Big Red and the now North Mac Panthers. She was famous for running both a football pool at Girard (where Mr. Parmentier referred to her as the "resident bookie") and a bragging rights family football pool. Before the term "sports mom" was fashionable, she fit the definition perfectly even washing not only her kids uniforms but her kids' teammates because she was famous for getting grass stains out of white football pants. Her loyalty and passion continued as a sports Mimi who let neither sleet, rain, snow, or heat keep her from watching her loves compete. Millie's passion for play, for her family, for her friends, is perhaps best remembered on the Burgess Beach. In the 48 years she lived at Sunset Lake, Millie hosted hundreds of people at her home, from adults, to teenagers, to children. Summer holidays were her favorite and she loved to hold gatherings at her house- no one left without a meal, a beverage, a boat ride, a swim, or a laugh. Fourth of July was a favorite and the parties were legendary. Because she constantly worried that people would not have enough to eat, Millie's tables were always bountiful. She loved to cook for guests and for her family and up until just recently, she was the top chef at Burgess and Son, Inc. When a foreign exchange student from Italy ate an entire meatloaf of hers, she thought that the greatest compliment. She also enjoyed compliments on her vast number of plants and flowers in her yard where she spent innumerable hours working. Often, kids would have to "trade a swim for a weed" and Millie employed many kids throughout the years to cultivate her flower gardens. These kids usually left knowing more "than I ever wanted to know about plants" and Millie loved it. Millie also dearly loved animals, both her pets and the wildlife found at Sunset Lake. She not only fed people at her table, but every stray animal at her door. Birdfeeders and squirrel feeders populate her yard and keeping tabs on these became nearly a fulltime job. Millie also loved to be on the go and frequently people comically remarked on how many times her car was seen on the road to town. No distance was too far for a fountain Pepsi and she always knew the spots for good ice, including when she traveled. And she did enjoy traveling, both locally and nationally, but she was always ready to return home. And home will never be the same again without her there. Millie is survived by her husband Don, and her three children. Shawn (and Lori) of Girard, Scott (and Lisa) of Danville, Il, and Shelley (and Raymond) of Girard. She leaves fifteen grandchildren and eight great-grandchildren. In lieu of flowers, memorials can be made in her honor to Adopt a Pet in Benald, Illinois or the North Mac Public Schools Foundation. Both organizations support what Millie loved - animals and education. Visitation is Tuesday, April 13 from 4-7 at First Christian Church, Girard. Private graveside services are Wednesday, April 14. Davis-Anderson Funeral Home, Girard is in charge of arrangements.
To send flowers to the family or plant a tree in memory of Millie Burgess, please visit Tribute Store
Visitation 1
4:00 pm - 7:00 pm
Tuesday, April 13, 2021
First Christian Church
700 West Center St.
Girard, Illinois, United States