---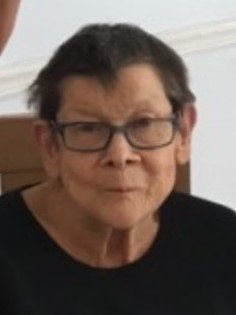 Obituary of Gladys Ellen Adcock
Gladys "Mooker" Adcock, 71, of Girard, IL, passed away Tuesday morning, May 28, 2019 at Carlinville Area Hospital in Carlinville, IL.
Gladys was born on September 3, 1947 to Howard and Lena (Ersery) Adcock in Carlinville, IL.
Gladys enjoyed coloring, cooking, watching movies, drawing and horses. She was a very special person and loved by all who knew her. Gladys was known to be mischievous at times but always very giving.
Gladys is survived by her sister, Carolyn Kaburick of Glen Carbon, IL; special sister-in-law, Karen Adcock of Girard, IL, as well as several nieces and nephews.
Gladys was preceded in death by her parents; brother, Edwin "Bud" Adcock; brother, Raymond Adcock; brother, Larry Adcock; brother, Jerry Adcock; brother, Gary Adcock; sister, Lola Braley; sister, Mary Maberry; sister, Faye LeMarr; sister, Bert Acuff; sister, Linda DesLauriers, and sister, Betty Adcock.
Graveside services will be held on Saturday, June 8, 2019 at 11:00 am in Union Chapel Cemetery, rural Girard.
Memorials are suggested to Prairie Land Ambulance or Girard Fire and Rescue Squad.
Online condolences can be given at www.davisandersonfuneralhome.com.
Davis-Anderson Funeral Home, Girard is in charge of arrangements.