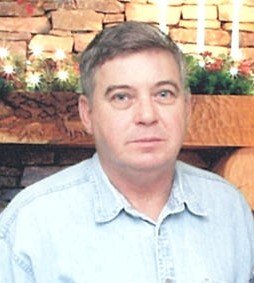 Obituary of Russell "Butch" Ruyle
Russell W. "Butch" Ruyle, 69, of Carlinville, passed away Monday morning, May 20, 2019 at Heritage Health Care, Carllinville, IL.
Butch was born on May 21, 1949 to Russell Sr. and Anna (Beard) Ruyle in Carlinville, IL. After high school, he served in the United States Army during Vietnam. Butch married Linda L. Bethard on July 9, 1967 in Girard, IL. She preceded him in death on February 27, 2017.
Butch was a member of the Guy Baird American Legion Post #554 and the Carlinville Moose Lodge #1216.
He is survived by two daughters, Joan (Cary) Kelly of Lake St. Louis, MO, and Tracy (Billy) Beichler of Carlinville, IL; son, Tim (Kimberly) Ruyle of Girard, IL; three grandchildren, Ahlivia Beichler, Gavin Kelly, and Miranda Marx; three brothers, Cecil (Maxine) Ruyle of Carlinville, IL, Curt (Bev) Ruyle of Girard, IL, and Don (Sandy) Ruyle of Gillespie, IL; three sisters, Lisa Haley of Carlinville, IL, Sally (Dave) Baum, and Theresa (Carl) Madden of Arnold, MO, as well as several nieces and nephews.
Butch was preceded in death by his parents; wife; two sister, Helen Greenwalt, and Betty Robb, and a brother, Jim Beard.
Visitation will be held on Wednesday, May 22, 2019 from 4:00 to 7:00 pm at Davis-Anderson Funeral Home, Carlinville, IL.
Funeral services will be held on Thursday, May 23, 2019, at 10:00 am at the funeral home with Rev. Victor Angulo officiating.
Burial will take place in Rural Cemetery.
Friends and family are invited to the First Baptist Church, located at 310 W. Madison in Girard for a time of food and fellowship following the service.
Memorials are suggested to the Ruyle family.
Online condolences can be given at www.davisandersonfuneralhome.com.
Davis-Anderson Funeral Home, Carlinville is in charge of arrangements.