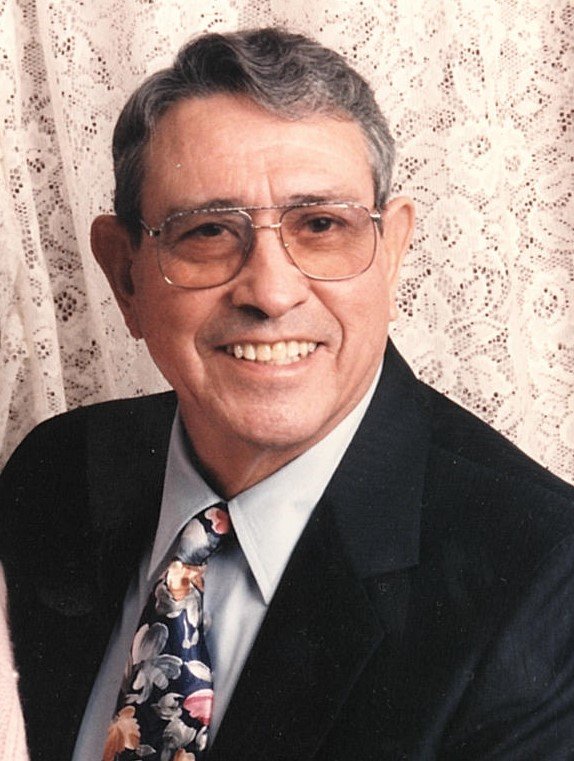 Obituary of Joseph Rudolph Sandino
Joseph Rudolph Sandino, 94 of Carlinville, formerly of Tonica, Illinois passed away peacefully Sunday evening, February 24, 2019, at Heritage Health Care in Carlinville, IL.
Joseph was born August 26, 1924, in Texas City, Texas, one of 13 children born to Constantino and Loretta Ramirez Sandino.
He grew up in Texas and after graduation, Joseph served his country in the United States Navy as a Gunner's Mate First Class. He enlisted December 8, 1941 joining three of his brothers already serving. He was subsequently credited with 47 months of active sea duty in the Pacific Theater during World War II.
After being discharged from the Navy, he made his way to Illinois and began working as an iron worker. He had five children with his first wife while living in Streator, Illinois. They would later divorce and he married Fern (Gotzga) Underwood on August 13, 1976 in Ottawa, Illinois. He would later retire from Owens-Illinois Glass in Streator, Illinois in August of 1986.
During his retirement years his primary interest was fishing. He could be found fishing in the Illinois River or at a small sportsman's club that he had joined. When he wasn't fishing he spent hours "tinkering" around his garage and home, fixing and making tools. He also enjoyed going out to dinner on the weekends and then staying for music and dancing.
He is preceded in death by his parents, wife, all 12 of his siblings and a great grandson.
Private graveside services will be held Saturday, March 2, 2019 at Spring Valley, Illinois.
Burial will follow in Valley Memorial Park Mausoleum.
Joseph is survived by his son, James Sandino of Beverly Hills, CA, daughter, Carol (Jack) Sebek of Oak Lawn, IL, daughter, Kathleen Sandino of Oak Lawn, IL, son, Steven (Liz) Sandino of Carlinville, IL, son, Daniel Sandino of Streator, IL, 11 grandchildren, 6 great-great grandchildren, and nearly countless nieces and nephews.
Memorials may be made to Ss Mary & Joseph Catholic ChurchCarlinville, IL.
Davis-Anderson Funeral Home, Carlinville is in charge of arrangements.