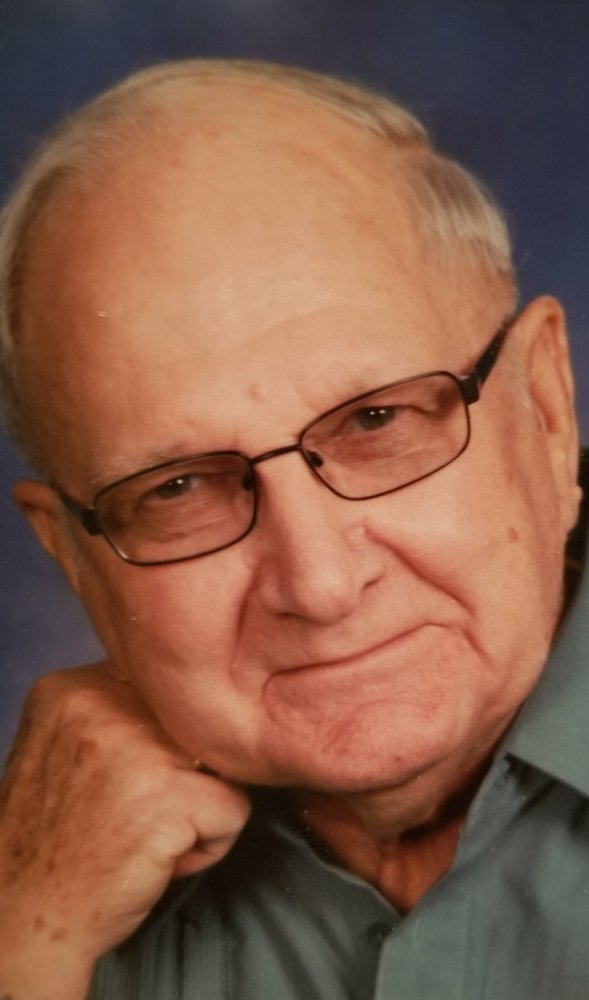 Obituary of John T. Gulley
John T. Gulley, 84, of Virden, IL, passed away Thursday morning, September 6, 2018 at Memorial Medical Center in Springfield, IL.
John was born on August 22, 1934 to Luetta Miller-White in Benton, IL. He graduated from Benton High School with the class of 1954 and served in the United States Army during the Korean War. John married Annette Yeamans on October 30, 1960. He and Annette were married for 57 years.
John worked as an accountant for FS-Growmark in Bloomington, and later in Carlinville, retiring in 1989 after 33 years. After retirement, he worked for BAB Grain part-time. John was a member of Blooming Grove Christian Church in rural Palmyra. He enjoyed reading, traveling, and gardening.
John is survived by his wife, Annette Gulley of Virden, IL; daughter, Martha L. (Rick) Morris of Chapin, IL; son, Thomas A. (Teresa L.) Gulley of Moweaqua, IL, as well as 4 grandchildren, Jessica Gulley, Samuel (Megan) Morris, Josiah Morris, and Nathan Morris.
John was preceded in death by his mother; 1 grandson, Nathan Gulley; and a half brother, James Miller.
Visitation will be held on Wednesday, September 12, 2018, from 9:00 to 11:00 am at Davis-Anderson Funeral Home, Girard, IL. Memorial Services will follow visitation, 11:00 am at the funeral home with Rev. Lynn Laughlin and Rev. Scott Baylis officiating.
Burial will be in Oak Hill Cemetery, Buckhart Township, Rochester, IL.
Memorials are suggested to the Blooming Grove Youth Fund or Prairie Land Community Ambulance.