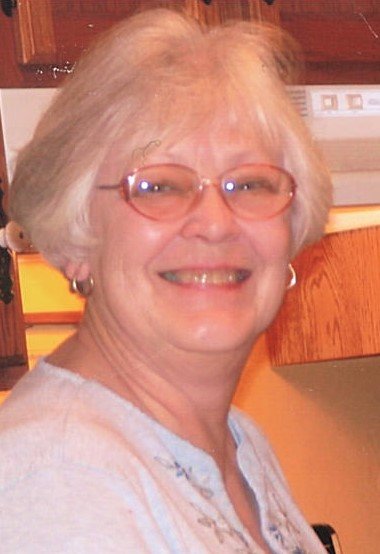 Obituary of Judy G. Tipps
Judy G. Tipps, 74 of Carlinville, IL passed away Wednesday morning, August 8, 2018, at Blessing Hospital in Quincy, IL.
Judy was born October 29, 1943, in Collinsville, IL, a daughter of Robert Morgan and Leona (Fernandez) Morgan Kozsdiy. Judy graduated from Collinsville High School with the class of 1961.
She married Dick Tipps on October 24, 1972 in Carlinville, IL.
The Tipp's owned Dick and Judy's Restaurant in Carlinville for over 24 years and were active in its operation. Judy loved to ride motorcycles with Dick and their friends. She enjoyed attending flea markets, looking for bargains,
and making her stepping stones. Judy also enjoyed working in her flower/weed beds that always seemed to get away from her every year.
Judy was preceded in death by her parents; husband, Dick in 2010; sons, Rick and Robby Tipps and her sister, Patricia Heller.
Graveside services will be conducted at 11:00am, Wednesday, August 15, 2018 at Prairie Lawn Cemetery with Rev. Tim Rhodus officiating.
Judy is survived by her daughter, Gay (Tim) Dickerson of Nauvoo, IL; grandchildren, Rachel Meyer, Sean Dickerson and Tyson Dickerson, Minette Lutz, Leslie Dawson and Travis Tipps; 16 great grandchildren; half-brothers; Vince Kozsdiy of Ottawa, IL, Robert Morgan of Springfield, IL, Tommy Morgan of Springfield, IL, Dana Morgan of Springfield, IL; half-sisters, Nancy Burch of Springfield, IL and Jean Burnett of Terra Haute, IN.
Memorials may be made to Macoupin County T.A.I.L.S.