---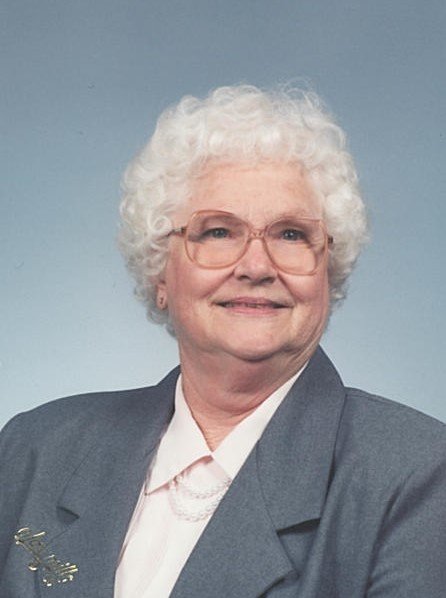 Obituary of Pauline Jennings
Pauline Elizabeth Jennings, 90, of Springfield, formerly of Carlinville, passed away Thursday afternoon, June 28, 2018, at Centennial Pointe in Springfield, IL.
Pauline was born September 20, 1927, in Carlinville, IL, a daughter of William and Rocelia Dena (Rathke) Bouillon.
Pauline graduated from Carlinville High School with the class of 1945.
She married James J. Jennings, February 16, 1946 in Girard, IL.
Pauline was a homemaker, raising three children. She enjoyed painting, cooking, baking, sewing and playing pinochle. She was a member of the Concordia Lutheran Church in Springfield, IL and taught school in a one room school house during W. W. II.
Pauline was preceded in death by her parents: husband, James Junior Jennings in 1995; sons; Lloyd A. and Darrell E. Jennings: sisters, Helen Geninatti, and Amelia Swan; brothers, William and Louis "Bud' Bouillon, and daughter-in-law, Constance Jennings.
Visitation will be held, Monday, July 2, 2018 from 9:00 to 11:00am at Davis-Anderson Funeral Home, 226 North 3rd Street in Girard, Illinois.
Funeral Services will be conducted 11:00 am, at the funeral home on Monday, July 2, 2018.
Burial will follow in Girard Cemetery, Girard.
Pauline is survived by her sons, James W. (Betty) Jennings, of Athens, IL, Warren L. (Kathy) Jennings, of Springfield, IL, and Ross E. Jennings, of Springfield, IL; 4 grandchildren; 2 great grandchildren; 2 great-great grandchildren, and several nieces and nephews.
Memorials may be made to Concordia Lutheran Church, Springfield, Illinois.
Please visit www.davisandersonfuneralhome.com to leave condolences or light a candle in her memory.
Davis-Anderson Funeral Home, Carlinville is in charge of arrangements.