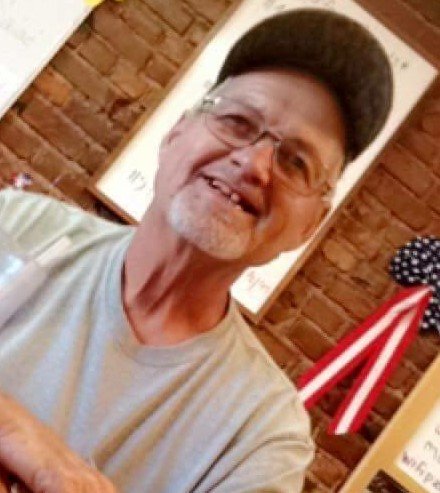 Obituary of James Robert Garrison
James Robert Garrison Jr., 70 of Girard, passed away Friday, April 27, 2018, at Barnes-Jewish Hospital in St. Louis, MO.
Jim was born April 2, 1948, in Belleville, IL, a son of James Robert Sr. and Dorothy L. (Girard) Garrison.
Jim attended Carlinville High School with the class of 1966.
He married Juainta S. Main April 23, 1966 in Carlinville and they later divorced. He later married Marilyn S. (Clark) October 18, 1997 in Girard, IL.
Jim worked for the Trojcak farms for over 40 years as a farmhand in Girard. He loved western movies, fishing, horses, trail riding and horse shows. His real passion was taking care of
his family and grandchildren.
Jim was preceded in death by his parents, wife, Marilyn, infant daughter, Cynthia Garrison, sister, Bonnie Brascher, brother, Floyd Garrsion, infant sister, infant twin brothers and infant step-granddaughter.
Visitation will be Tuesday, May 1, 2018, from 4:00 pm to 7:00 pm at Davis-Anderson Funeral Home, Girard, IL.
Funeral Services will be conducted at 10:00 am, Wednesday,May 2, 2018 at the funeral home.
Burial will follow in Bethel Ridge Cemetery next to his wife Marilyn.
James is survived by his daughter, Donna M. Cross of Morristown, TN, daughter, Carol S. (Rick) Black of Cadiz, KY, son, Jason Garrison of Girard, IL, daughter, Jennifer L. Garrison of Carlinville, IL, daughter, Angela L. Garrison of Girard, IL, step-son, Darrin (Jenny) Damm of Girard, IL, step-daughter, Kimberly (Danny) Ginder of Girard, IL, 10 grandchildren, 4 step-grandchildren, 2 step great-grandsons, sister, Norma Jean (James) Snelson of Raymond, IL, brother, Roy A. Garrison of Girard, IL, sister, Janet M. Garrison of Girard, IL, brother, Donald E. Garrison of Divernon, IL.
Memorials may be made to Bethel Ridge Cemetery.
Please visit www.davisandersonfuneralhome.com to leave condolences or light a candle in his memory.
Davis-Anderson Funeral Home, Girard is in charge of arrangements.