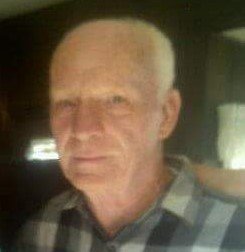 Obituary of James Branson
James Robert Branson Sr., 77, of Girard, passed away on Wednesday afternoon, September 27, 2017 at Memorial Medical Center in Springfield, IL.
James was born on January 11, 1940 to Arthur and Mable (Isaac) Branson in Springfield, IL. He married Sharon Jean Spicer on November 5, 1961 at the Wesley Chapel, Chatham, IL. Sharon preceded him in death on November 30, 2010.
James worked as a farmer and auto salvage dealer. He was the owner of Branson Salvage in Nilwood, IL from 1975 to 2008. James enjoyed his work and spending time with family. He was a member of Nilwood Baptist Church.
James is survived by two sons, James Robert "Bob" Branson, Jr., of Springfield, IL, and Brian T. Branson of Nilwood, IL; 11 grandchildren, Stephanie Branson, Cody Branson, Drew Walden, Breanna Branson, Elaina Branson, Brian C. Branson, Andrea Branson, Hailey Branson, Erin Guyer, Page Guyer, and Haidyn Branson; 8 great grandchildren; sister, Pauline Robey of Springfield, IL, and a brother, Charles Branson of Girard, IL.
James was preceded in death by his parents; wife; daughter, Brittany Jean Guyer; sister, Joann Branson, and a granddaughter, Mandy Jane Sharon Guyer.
Visitation will be held on Monday, October 2, 2017 from 4:00 to 7:00 pm at Davis-Anderson Funeral Home, Girard, IL.
Graveside services will be held on Tuesday, October 3, 2017 at 11:00 am at Chatham Memorial Cemetery, Chatham, IL.
Memorials are suggested to American Cancer Society.
Online condolences can be given at www.davisandersonfuneralhome.com.
Davis-Anderson Funeral Home, Girard is in charge of arrangements.