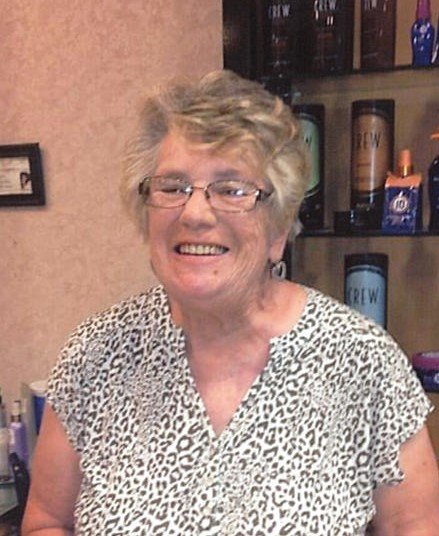 Obituary of Margaret Young
Margaret Ann "Peg" Young, 69 Years, of Carlinville, passed away Saturday morning, August 12, 2017 at St. John's Hospital in Springfield, IL.
Margaret was born on January 7, 1948 to James and Mary (Simons) Kennedy in Springfield, IL. Peg graduated from Chatham High School with the class of 1966 and then achieved a double major at Blackburn College in Carlinville in Biology and Psychology in 1971. On November 20, 1971 she married Michael Young in Woodstock, Illinois.
Peg was a waitress in high school and college at Howard Johnson's. After college she became a policewoman in Woodstock, Illinois for a short time. Then Peg became a child abuse investigator for the Illinois Department of Children and Family Services, retiring on February 28, 2013, after 41 years of service. She was a soccer and softball coach for her girls which lead to her being a Carlinville Park Board member, where she served as president for years. She was also a volunteer for the original Carlinville Ambulance Service as an EMT-A. Peg was a voracious reader of mystery, crime, history, and cook books. She collected angel figurines and was an avid St. Louis Cardinals fan in which she also collected memorabilia. Peg loved flowers and growing them and loved her "60's " music. She will be remembered as an outstanding wife, mother, "Big Softy" grandmother and a cat person.
Peg is survived by her husband Michael; three daughters, Heather C. (Kendall) Miller of Sikeston, MO, Amber M. (SFC Robert L., Jr.) Scott of Carlinville, IL, and Autumn L. (B.J.) Cobb of Standard City, IL; two grandsons, Dylan M. Scott and Alexander J. Scott; four granddaughters, Kylie A. Cobb, Samantha G. Scott, Jillian E. Miller, Bailey B. Cobb; sister, Elizabeth (Tom) DeGiullio; sister-in-law, Judy Kennedy; several nieces, nephews, and cousins.
Peg was preceded in death by her parents, James and Mary Kennedy and her brother, Retired Marine Master Sergeant James W. Kennedy, Jr.
A Memorial Visitation will be held Saturday, August 19, 2017, from 2:00 - 5:00 pm at Davis-Anderson Funeral Home, Carlinville, IL. Food and drink will be available at the Legion Park Building from 1:00 to 6:00 pm. Please visit with others and share your stories about Peg.
Memorials are suggested to the Macoupin County Military Support Group or Macoupin County T.A.I.L.S..