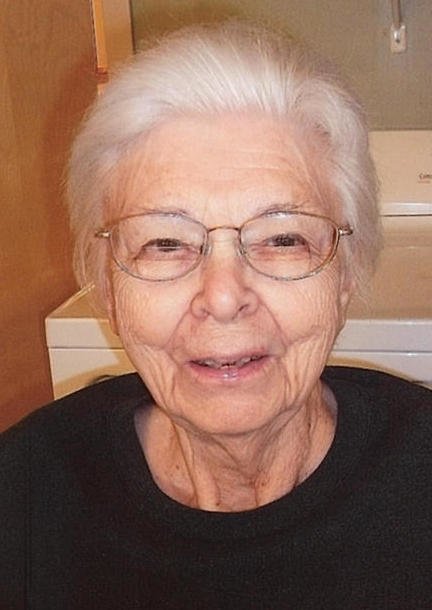 Obituary of Martha Strawn
Martha Louise Strawn, 94, of Carlinville, formerly of Springfield, IL passed away Tuesday morning, June 27, 2017 at Carlinville Area Hospital in Carlinville, IL.
Martha was born on January 12, 1923 to Ralph and Mildred (Zucksworth) Burtle in Springfield, IL, the oldest of five daughters. She graduated from Ball Township High School.
Martha married Howard C. Strawn on June 30, 1945 in Divernon, IL. He preceded her in death in 1978.
Martha worked for Sears for 25 years as a cashier. She also spent 12 years working as a cashier in the cafeteria for St. John's Hospital in Springfield. Martha loved reading, sewing, crocheting, and cooking. She was a member of Little Flower Catholic Church in Springfield..
Martha is survived by her daughter, Donna S. (Joe) Eyer of Palmyra, IL; three granddaughters, Deanna Stadge of Carlinville, IL, Angela Langiano of Auburn, IL, Tina (Don) Beard of Carlinville, IL; four sisters, Mary Frances Grady of Witchita, KS, Nancy Lueschen of Springfield, IL, Susan (Dan) Timko of Ciscero, IL, Catherine Burtle of Dement, IL; several nieces and nephews.
Martha was preceded in death by husband, Howard C. Strawn, parents, Ralph and Mildred Burtle, and a granddaughter, Tammy Sue Langiano.
Visitation will be held Wednesday, July 5, 2017, from 9:00 am - 10:00 am at Ss Mary and Joseph Catholic Church, Carlinville, IL.
Funeral Mass will be held on Wednesday, July 5, 2017 at 10:00 am at Ss Mary and Joseph Catholic Church, with Rev. Michael Haag, officiating.
Burial will take place in the St. Bernard Catholic Cemetery in Glenarm, IL.
Memorials are suggested to the American Diabetes Association or the American Heart Association.
Online condolences can be given at www.davisandersonfuneralhome.com.