---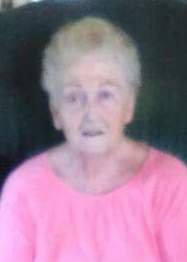 Obituary of Karen Long
Karen Louise Long, age 75 of Girard, IL, passed away Thursday morning, May 4, 2017, at Memorial Medical Center in Springfield, IL.

Karen was born July 18, 1941, in Edwardsville, Il the only daughter to Harold and Margaret (Gardner) Voyles. Karen graduated from Virden High School with the class of 1959. She married Bobbie Loeschner at the Nazarene Church Virden, IL in 1978 and he passed away in 1980.
Karen had worked for Crown II and Crown III mines in Virden and Girard for several years. She retired from Curry Ice & Coal in Carlinville as a Secretary in 2000 with 20 years of employment.

Karen was a member of Sacred Heart Catholic Church in Virden and enjoyed gardening, cats and other animals.

Karen was preceded in death by her parents and husband.

A Celebration of Life Gathering will be held from 4:00 to 7:00 pm, Wednesday, May 10, 2017 at St. Patrick's Hall in Girard,IL.
Karen is survived by her 3 sons, Lonnie Loeschner of Hopkinsville, KY, Bobbie Loeschner of Jacksonville, IL, Scott Loeschner of Girard, IL, 13 grandchildren, 10 great-grandchildren, brother, James Arthur (Dorothy) Voyles of Tuscola, IL and three nephews and two nieces.

Memorials may be made to Macoupin County TAILS.

Davis-Anderson Funeral Home, Girard is in charge of arrangements.