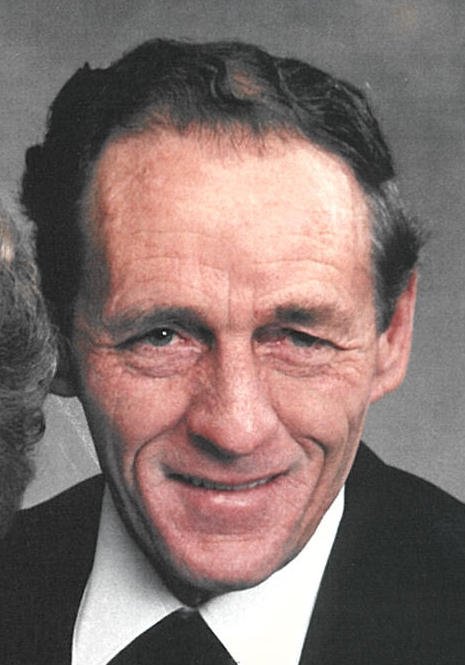 Obituary of Alfred Gwillim
Alfred L. "Bo" Gwillim, 80, of Carlinville, passed away Wednesday afternoon, April 26, 2017 at Heritage Health Care in Carlinville, IL.
Bo was born on December 10, 1936 to George and Ruby Mae (Chism) Gwillim in Carlinville Township, the oldest of 7 children. He attended Carlinville High School and served in the United States Army as a Military Police Officer. On October 18, 1958 Bo married Betty Maberry in Carlinville. He and Betty were married for 58 years.
Bo worked as an over the road truck driver for Chandler Trucking in Monmouth, IL, retiring in August 2003. He was a member of Emmanuel Baptist Church in Carlinville.
Bo is survived by his wife, Betty Gwillim of Carlinville; two daughters, Christine (Todd) Matteson of Lenoir City, TN, and Sherry (Tom) Goodell of Pontiac, IL; 6 grandchildren, Phillip (Christina) Stacy, Andrew Goodell, Nick Goodell, Michelle Matteson, Meredith Matteson, and Mark Matteson; great grandson, Brendan Stacy; brother, Jerry (Joyce) Gwillim of Bonneterre, MO; sister, Donna Morgan of Brighton, IL, as well as several nieces and nephews.
Bo was preceded in death by his parents; step father, Clarence Gwillim, and 3 brothers and 1 sister.
Visitation will be held on Sunday, April 30, 2017 from 4:00 to 7:00 pm at Davis-Anderson Funeral Home in Carlinville.
Funeral services will be held on Monday, May 1, 2017 at 10:00 am at Emmanuel Baptist Church in Carlinville with Rev's. Cliff Woodman and Tom Goodell officiating.
Burial will follow in Charity Cemetery, rural Carlinville.
Memorials are suggested to Emmanuel Baptist Church.