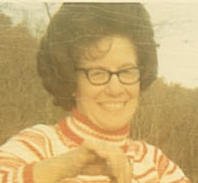 Obituary of Dorothy Higginson
Dorothy Leona Higginson, 92, of Carlinville, formerly of Girard, Illinois passed away Sunday morning, April 23, 2017 at Carlinville Rehab and Health Care Center in Carlinville, IL.
Dorothy was born on August 19, 1924 in Springfield, IL. She was married to James D. Higginson. He preceded her in death on March 1, 2011.
Dorothy was a Retail Clerk for K-Mart in Springfield, IL. She loved fishing with her husband, Jim. She was also a great cook and an avid gardener.
Dorothy is survived by her step-son, Michael (Gayle) Higginson of Girard, IL; three grandsons, Aaron Starkey of Seattle, WA, Nick Amdor of Chicago, IL, Tim Amdor of FL; step-grandson, Bryce (fiancee, Errin) Higginson of Centralia, MO; step-granddaughter, Chelsea Higginson of Nashville, TN; Step-great-grandson, Cole Higginson of Springfield, IL.
Dorothy was preceded in death by husband, James D. Higginson and a sister, Margaret.
Funeral services will be held on Wednesday, April 26, 2017, at 10:00 am at the Girard Cemetery, Girard, IL, with Rev. Ken Lovely, officiating.
Burial will take place in the Girard Cemetery.
Memorials may be made to the Donor's Choice.