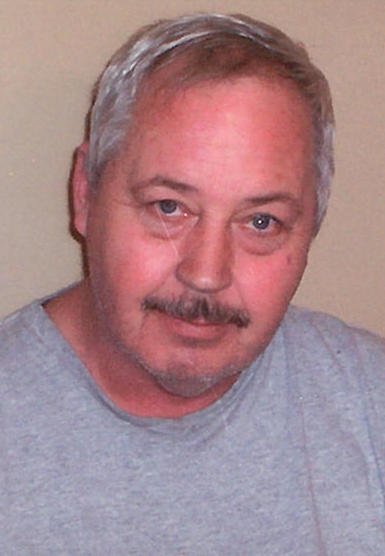 Obituary of Randy Upp
Randy K. Upp, 68, of Girard, passed away Friday evening, April 21, 2017 at St. John's Hospital in Springfield, IL.
Randy was born on January 21, 1949 to Charles Shadow and Wanda (Davis) VanAmburgh in Springfield, IL. On August 30, 1969 he married Linda Fitzgerald at St. Patrick's Catholic Church in Girard.
Randy graduated from Rochester High School with the class of 1967. Shortly after graduating he joined the US Air Force, serving during the Vietnam War. After his service, he worked for Garrett Aviation in Springfield, where he fueled aircraft. Randy later drove a bus for Springfield Mass Transit, retiring in December of 2005. He was an avid gun collector and gun dealer. Randy enjoyed traveling and was a collector of memorabilia. He was a strong family man, loving his daughters, his grandchildren, and his pets. .
Randy is survived by his wife Linda; two daughters, Valerie (Michael) Lowrey of Rochester, IL and Lauren Upp of Springfield, IL; granddaughter, Alexandria (Dustin) Ames; three grandsons, Trenton Byers, Elias Lowrey, Kolyn Lowrey; two great-granddaughters, Madelyn Byers and Laikley Ames; special friend, Chad Boone; two sisters, Karen (Butch) Devrose of Springfield, IL and Debbie Edwards of Springfield, IL; two brothers, Terry (Vicki) Upp of Hot Springs, AR and Larry (Sherri) Upp of Farmersville, TX; several nieces and nephews.
Randy was preceded in death by parents and grandmother, Leona Davis.
Visitation will be held Wednesday, April 26th, from 4:00 until 7:00 pm at Davis-Anderson Funeral Home in Girard, IL.
Funeral services will be held on Thursday, April 27th at 10:00 am at the funeral home.
Burial will take place in the Girard Cemetery.
Memorials are suggested to either the Macoupin County T.A.I.L.S. or Girard Rescue Squad.
Online condolences can be given at www.davisandersonfuneralhome.com.