Recommend Judy's obituary to your friends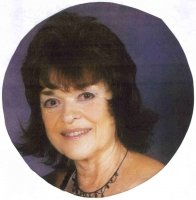 Obituary of Judy K. Traylor
Judy K. Traylor
of Springfield passed away on Thursday, October 23, 2008. She was born October 12, 1940 in Springfield the daughter of Joe and Jennie Whitworth. She married C. Keith Traylor on September 21, 1957 in Ft. Lee, VA. They resided and raised their children in Girard until 1983 and then moved to Springfield.
Judy was a loving wife, mother, grandmother, aunt and friend, whose dynamic presence will be greatly missed by all who love her. She was a homemaker, an LPN, a volunteer with numerous organizations, a past President of the Christian Women's Club and above all a lover and advocate of animals and children. As a cancer survivor she provided encouragement and support to other individuals with cancer.
She was preceded in death by her parents and her grandson Cade Snyder. She is survived by her husband; four daughters: Tami (Bill) Snyder of Girard, Dr. Dena (Dr. Lynn Martin) Traylor of Lindenhurst, IL, Leslie (Brad) McCarty of Sherman and Mauri Traylor of Damascus, OR; four grandchildren: Tara (Chuck) Conway, Jared McCarty, Chelsey McCarty and Brogan McCarty; three great-grandchildren: Reece and Kendal Conway and Gabriella McCarty; one sister: Jennifer (Jim) Yelvington of Scottsdale, AZ; one step-sister: Judy (Norbert) Goulart of Indio, CA and many nieces, nephews and cousins. Funeral Information
Visitation will be held Monday, October 27, 2008 from 1:00pm until the time of the memorial service at 3:00pm at the First Christian Church in Girard. Donations Information
Judy has asked that memorials be directed to the Animal Protective League and Adopt-A-Pet.
To send flowers to the family of Judy Traylor, please visit Tribute Store