Recommend Roy's obituary to your friends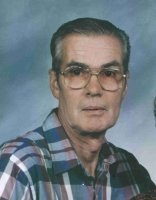 Obituary of Roy A. Lee
Roy A. Lee
Roy A. Lee, 65, of Carlinville died Sunday, December 14, 2008 at his home in Carlinville. He was born in Carlinville on August 5, 1943 to Edward M. Sr., and Virginia (Ray) Lee. His parents, a sister, Coletta M. Lee, and a brother, Edward M. Lee, Jr. preceded him in death.
Roy was a graduate of Carlinville High School Class of 1961. He served in the U.S. Air Force from 1962 - 1970 during the Vietnam Conflict. He retired from Prairie Farms Dairy in 2000, after 30 years of service.
He was a member of Teamsters Union Local 525 in Alton, the VFW Post 1104, Elks Lodge #1412, and Moose Lodge #1216, all in Carlinville. He loved to golf and helping his wife, Elaine with her work in the Carlinville Southern Baptist Church.
Roy married Elaine (Ryan) Stewart at Emmanuel Baptist Church in Carlinville, on January 3, 1971. She survives along with four sons, Shawn A. Lee (Wendi), Mark A. Stewart (Toni), Gregory A. Stewart (Tabitha), and Timothy A. Stewart (Beth), all of Carlinville. 11 Grandchildren, a sister, Ruth Ann Fritz of Jacksonville, IL, and a sister-in-law, Wanda Lee of Carlinville. Several Nieces and Nephews also survive. Funeral Information
Friends may call Tuesday, Dec. 16th, from 5 - 8:00 P.M. at the Davis-Anderson Funeral Home in Carlinville, where the funeral will be held at 10:00 A.M. on Wednesday. Burial will be in Mayfield Memorial Park Cemetery in Carlinville, with military rites. Donations Information
Memorials are suggested to either Carlinville Southern Baptist Church Building Fund or to the American Cancer Society.
To send flowers to the family of Roy Lee, please visit Tribute Store