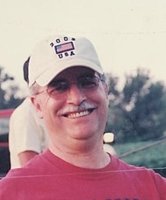 M. Dixon
M. Dean Dixon, 75 of Carlinville, passed away Wednesday morning, April 25, 2018, at Heritage Manor in Carlinville, IL.
Dean was born November 17, 1942, in Mt. Vernon, IL, a son of Joseph H. and Oneta (Flanagan) Dixon.
Dean graduated from Mt. Vernon High School with the class of 1960. He married Maureen Yocom on June 5, 1965 in Springfield, IL.
After high school, Dean attended Mt. Vernon Community College and graduated from SIU Carbondale with a bachelors degree, he later obtained a Masters Degree from Oklahoma University.
Dean was a Biology teacher at Carlinville High School from 1964-1976 and served as the advisor of the science and photography. After that he and Maureen owned the Dixon Agency until retirement in 2005.
Dean enjoyed hunting, fishing, and woodworking.
Dean was preceded in death by his parents.
A visitation will be held on Saturday, May 5, 2018, from 10:00 am to Noon at Davis-Anderson Funeral Home in Carlinville, IL. The family asks that you join them at 12:15 pm at Reno's Restaurant, 518 North Side Square in Carlinville, IL for lunch and a time to share memories of Deans life. The family welcomes any stories or memories about Dean so please feel free to bring in any cards or notes that you would like to be read by the family.
Dean is survived by his wife, Maureen Dixon of Carlinville, IL, daughter, Shelley (J.D.) DeReu of Cape Coral, FL son, Ryan (Shannon) Dixon of Carlinville, IL, grandson, Zac Dixon, two granddaughters, Karley and Nataley Dixon, brothers, Kirby (Marianne) Dixon, and twin brother, Gene (Companion, Marilyn) Dixon both of Mt. Vernon, IL.
Memorials may be made to Carlinville Public Schools foundation, Washington University (and in "memo" section of check, Parkinson's research), or the First Christian Church in Virden.
Davis-Anderson Funeral Home, Carlinville is in charge of arrangements.