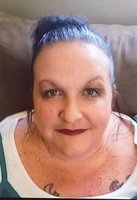 Norma L. Snodgrass Anderson
Norma L. Snodgrass Anderson, 51 of East Saint Louis, IL formerly of Carlinville, IL, passed away Wednesday morning, September 13, 2017, St. Louis University Hospital in St. Louis, MO.
Norma was born January 11, 1966, in Carlinville, Illinois, a daughter of Clyde and Norma (Malle) Snodgrass. Norma attended Carlinville High School.
She married Alphonso Anderson June 10, 2015 in Carlinville, IL.
Norma had worked at Friendship Home and Carlinville Heritage Manor for several years as a CNA. She also had been employed at several of the local restaurants.
Her true passion was health care and had done home health care for several years.
Norma was preceded in death by her parents and step-father Fred Brown.
Norma is survived by her husband, Alphonso Anderson of East Saint Louis, IL formerly of Royal Lakes, IL, daughter, Danielle Snodgrass of East Saint Louis, IL, granddaughters, Brinniyah Snodgrass and Brookelynn Scott.
Memorials may be made to the Family's Choice.
Please visit www.davisandersonfuneralhome.com to leave condolences or light a candle in her memory.
Davis-Anderson Funeral Home, Carlinville is in charge of arrangements.