---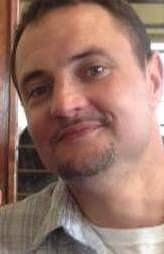 Obituary of Billy Lindsey
Billy Joe Lindsey, 37, of Jacksonville formerly of Carlinville, IL , passed away Thursday, June 22, 2017, at Memorial Medical Center in Springfield, IL.
Billy was born May 27, 1980, in Litchfield, IL, a son of Milburn Joe Sr. and Alma Mae McDaniels Linsdey.
Billy was preceded in death by his mother, Alma Mae Lindsey, brother, Mark Lindsey and sister, Patricia Ann Lindsey.
Billy had been employed at CISCO Steel in Carlinville for over 12 years and recently worked as a Tattoo Artist out of his home.
He enjoyed fishing, mushroom hunting and biking.
Graveside services will be held 10:30am, Thursday, June 29, 2017 at Rose Hill Cemetery in Greenfield, IL.
Billy is survived by his father, Milburn Joe Linsdey, Sr. of Carlinville, IL, daughter, Lillian Bethel of Wood River, IL, companion, Corina Smith of Jacksonville, IL, brother, James Lindsey of Carlinville, IL, sister, Tracey Lindsey (companion, Chad Connolly) of St. Louis, MO, sister, Kristy Lindsey of Decatur, IL, brother, Milburn Joe (companion: Carra Edwards) Lindsey, Jr. of Carlinville, IL and several aunts, uncles, nieces and nephews.
Memorials may be made in Billy's name at Davis-Anderson Funeral Home 260 Woodlawn Drive in Carlinville, IL.
Please visit www.davisandersonfuneralhome.com to leave condolences or light a candle in his memory.
Davis-Anderson Funeral Home, Carlinville is in charge of arrangements.