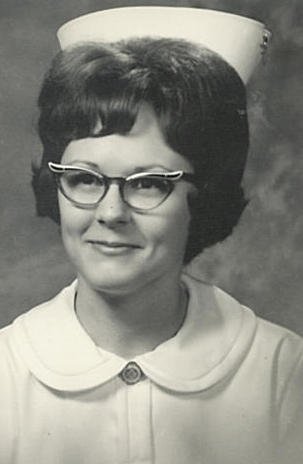 Obituary of Judy King
Judy Lee King, 70 Years, of Carlinville, passed away Wednesday morning, June 14, 2017 at Memorial Medical Center in Springfield, IL.
Judy was born on September 9, 1946 to William A.R. and Naomi (Starkweather) Armstrong in Carlinville, IL. She graduated from Northwestern High School with the class of 1964, received her RN in nursing from Passavent in Jacksonville in 1967 where she was a 50 year member. Judy then completed her Bachelor's Degree in nursing from the University of St. Frances in Joliet. She married Melvin Dale King on June 30, 2001 on the square in Carlinville.
Judy was a Registered Nurse, working for Memorial Medical Center for 42 years. She spent her last 20 years as the Nurse Manager in the oncology department. After retirement, Judy worked as a hospice nurse for VNA TIP in Carlinville. She was a Rainbow Girl and a member of the Eastern Star.
Judy is survived by her husband, Melvin King of Carlinville; 1 brother, William "Bill" (Marilyn) Armstrong of Hettick, IL; four nephews, Bob (Janet) Armstrong of Hettick, IL, Shane (Misty) Armstrong of Hettick, IL, Bryan (Carolyn) Armstrong of Litchfield, IL, and Kevin Witt of Loami, IL; two nieces, April (Scott) Connolly of Modesto, IL, and Kim (John) Marsh of Girard, IL, as well as several great nieces and nephews.
Judy was preceded in death by her parents.
A Celebration of Life will be held on Saturday, August 19, 2017 from 4:00 - 7:00 pm at the Moose Home, 801 Pine Street, Carlinville.
Memorials are suggested to the Shriners Children's Hospital or the Muscular Dystrophy Association.